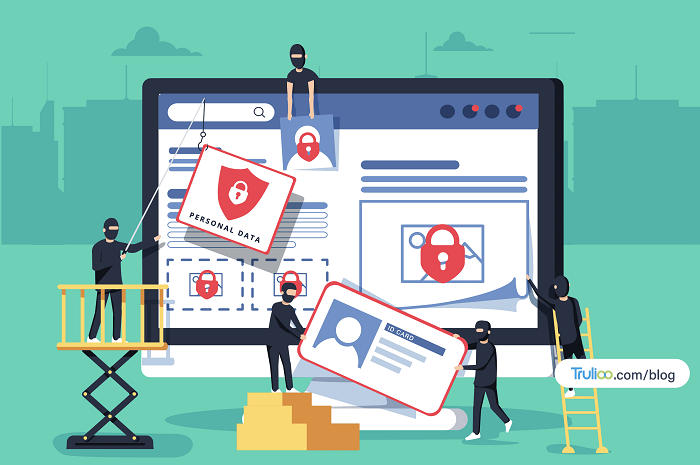 Maybe you've experienced a financial setback or been the victim of identity theft. Perhaps you've been checking your credit reports with the three credit bureaus in preparation to buy your dream home or car. Maybe you've just applied for a credit card and discover that your credit profile is full of inaccuracies and your credit score has tanked.
A poor credit score can result in higher interest rates and other unfavorable terms which can have a significant impact on your personal finances.
What are you going to do now if you find out you have bad credit? You would like to seek the help of financial experts to remove those negative items from your credit history at the credit bureaus, but may be afraid of what you've heard about shady practices of credit repair companies who are only after your money.
Follow these tips to help you to avoid credit repair scams and find the assistance you need in removing negative items from your credit report to get your credit score back on track.
Avoid Credit Repair Companies Who Demand Large Upfront Fees
Be wary of companies that request large fees up front before providing any services. Under the regulations of the Credit Repair Organizations Act (CROA), credit repair companies are not allowed to request any fees prior to providing any services.
Please note, this is separate from a monthly fee associated with the credit repair services being performed.
Credit Repair Services Who Hold Back or Provide Inaccurate Information
Credit repair companies are legally required to provide you with certain information at the outset of your service relationship.
Understand Your Rights
You should be provided with a copy of "Consumer Credit Files Rights Under State and Federal Law." This free credit report provides you with details of your legal right to dispute inaccurate information and negative items found on your credit report directly with the credit bureaus such as Experian, Equifax, and Transunion. You can obtain a copy of your credit report at annualcreditreport.com.
Read Before You Sign
You should be provided with a copy of your written contract prior to beginning service. At a minimum your contract should include:
The total amount you will pay for services provided
Specifics about the services being rendered such as dispute letters or cease and desist letters to be sent and other related activities such as credit monitoring, credit counseling or disputing inaccurate information with the credit bureaus
The estimated period of time it will take for services to be provided
Name and address of the business providing the service
Disclosure advising that you may cancel the contract within three days of signing
You'll also want to look out for any information such as a money-back guarantee or other offer related to the company's work.
Too Good to be True
Be careful of companies that promise they can remove negative information such as late payments, repossessions, or charge-offs from your credit profile with the three credit bureaus (Experian, Equifax, and Transunion), especially if you know that information to be accurate. If the company offers grandiose promises about disputing items on your credit report, you should run as fast you can in the other direction.
Asking You to Waive Your Rights
Avoid credit repair services that ask you to sign away your rights provided under the Credit Repair Organizations Act (CROA). The good thing is that those rights can't be waived. The bad thing is that a credit repair service that would ask you to do so likely has something to hide.
Be on the Lookout for Shady Credit Repair Scam Tactics
When you are looking for a reputable credit repair company, it is important to ask about the strategies that your representative will implement in order to help restore your credit report profile. Avoid businesses that might ask you to engage in actions that may be illegal or unethical related to your credit reporting. You can check with the Better Business Bureau (BBB) or Federal Trade Commission (FTC) to determine whether the credit repair company has any complaints or whether they are a legitimate credit repair company. Look for companies who have an A+ rating and great reviews.
Best Credit Repair Companies
Some of the best credit repair companies include businesses like Lexington Law, Ovation Credit, Credit Saint and Sky Blue Credit Repair. Credit repair agencies Creditrepair.com can also be helpful in helping you to get your credit report issues resolved.
Employee Identification and Credit Privacy Numbers
Some companies may ask you to apply for an employee identification number (EIN), which is typically reserved for individuals who are setting up a new business entity. Alternatively, a representative may offer to provide you with a credit privacy number (CPN). These nine-digit numbers are intended to be a replacement for your social security number and provide you with a "new" credit identity. Having an alternative new credit profile is illegal and considered to be a fraud. Creating a false new good credit profile with the credit reporting agencies rather than working with your own credit history could land you in serious trouble and should be avoided at all costs.
Falsely Claiming Identity Theft
Claiming identity theft as a way to remove accurate negative account information from your credit report is another tactic that shady companies might advise. This is both dishonest and illegal. Just don't.
Paying for Authorized User Status
Being an authorized user on the account of a family member or trusted friend with great credit can be a great way to build your credit profile and improve your FICO score if you have bad credit.
Those without access to friends or family members may think it is beneficial to be added as an authorized user to the account of a stranger with good credit. Here's how it works. For a fee, you can be added as an authorized user on the account of someone with excellent credit. You may receive a boost to your credit score and the credit repair company and person with the great account receive a fee. Sounds like a win-win, right? Wrong. This type of authorized user account can be considered to be bank fraud in the eyes of the government, and you could be on the wrong side of a lawsuit.
Credit repair companies can be very helpful in helping you to fix inaccuracies, remove negative items, on your credit report and get your credit history restored and your financial situation back on track. Use these tips to help you when vetting a potential agency and you can be more confident in making your final decision. The next time you're ready to apply for a credit card, student loan, or even a mortgage, you'll have peace of mind that you'll be approved.
Credit repair takes time. For a free consultation with one of our credit counselors related to our credit counseling services or to learn more about the credit repair process, please feel free to contact us for more information.