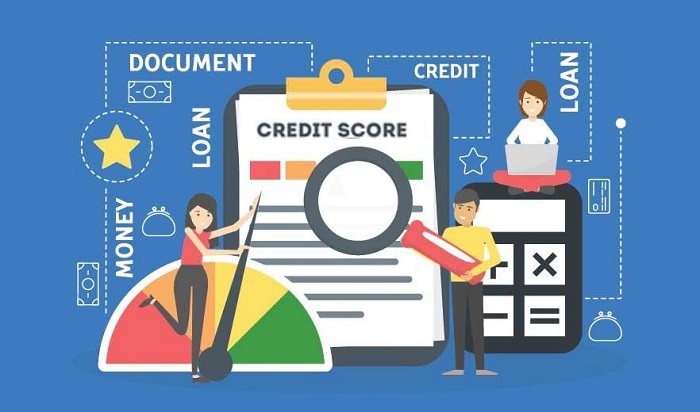 Repairing your credit is important, especially if you plan to make a big purchase such as buying a car or a home in the near future. Your credit report and score are an essential part of your financial picture, even if you plan on applying for a credit card. A higher credit score will allow you to receive the best interest rates available.
There are numerous options when it comes to repairing your credit history. You can go the DIY route and repair your own credit or you can hire a credit repair company who will help you to re-establish your good credit.
There is a third option for those who offer credit repair services, however, when it comes across these alternatives, you should proceed with caution.
Are There Really Free Credit Repair Services?
There are two types of free credit repair services. Those that are offered by nonprofit organizations and those offered by unscrupulous credit repair companies.
Credit repair services from nonprofit companies usually come in the form of debt settlement.
Debt settlement occurs when you offer a lump sum amount to your creditors and debt collectors (including collection agencies) in exchange for part of your debt being forgiven.
Many people think that debt settlement will not hurt your credit score, but this couldn't be further from the truth.
While they don't hurt your credit score initially, debt settlement can have a significant negative impact on your credit reporting once it shows up on your credit report with the credit bureaus (Experian, Equifax, and Transunion) and hits your credit profile. This credit reporting can cause already bad credit to become much worse.
If you choose to go to the debt settlement route, be sure that you understand exactly what you might be getting into.
There are also credit repair companies who advertise free credit repair services. If you come across one of those companies, you should run as quickly as possible in the other direction. Remember, you get what you pay for. These credit counseling firms may be charging you hidden fees or participating in other practices that are against the terms of the Credit Repair Organizations Act (CROA).
Some of the services these shady practices might offer include providing you with a brand new credit profile, guarantee of negative items being removed from your report, assurances that you will have the best credit score once they have completed their work and other items. If you see any firm that guarantees to be able to remove negative information you have likely run into a scam. They may even advise that accurate negative information can be removed. If you receive such guarantees, you should file a complaint with the Federal Trade Commission (FTC).
Creditors Are Listening
If you're struggling to keep up with your financial obligations, it's wise to reach out to your creditors and ask for assistance. Most financial institutions and other creditors have developed considerate COVID-19 response mechanisms that include offering customers options to suspend their payments without impacting their credit rating.
How Can I Protect Myself Against Credit Repair Scams?
The best credit repair services closely follow the Credit Repair Organizations Act provided by the Federal Trade Commission (FTC). The Credit Repair Organizations Act highlights the best practices that credit repair companies should follow when serving their clients. Some of the guidance includes a written contract for all credit repair services. The written contract should highlight the obligations of both the credit repair company and the client during the course of the service. This includes details like, the fees to be paid, the process the credit repair company will take when disputing negative items on your credit file, and your obligations during the credit repair process.
The Credit Repair Organizations Act also provides an overview of the contract cancellation rights from consumers and prevents credit repair companies from charging any upfront payment for their services.
Reputable credit services like Lexington Law offer free consultations, credit monitoring, and other services to help improve poor credit.
What if I want to Repair My Own Credit?
Under the Fair Credit Reporting Act, you have the legal right as a consumer to understand what the credit reporting agencies have included in your credit profile. If you are denied credit, you are entitled to a free copy of your credit report and be advised of the reason for the denial. In addition, you have the right to know the FICO credit score that was used in reaching this decision. If you find inaccurate negative information in your credit report, you have the right to submit dispute letters to the credit reporting agencies in an effort to have that incorrect information removed. Review your report for items such as late payments on your payment history, charge-offs, indications of identity theft, and other inaccuracies that might be negatively impacting your credit profile.
Also, be sure that personal information such as your social security number and phone number are properly recorded.
If you have not been denied credit recently, but are looking to improve your credit, you may obtain a free credit report at the Annual credit report website (annualcreditreport.com)
Improving your credit can be a challenge. While you can go it alone, having the expertise of a good credit repair company can alleviate the stress of knowing how to work with the credit bureaus.
If you have any questions regarding free credit repair services, how to work with credit counselors, or understanding the credit repair process, please feel free to contact us for more information.