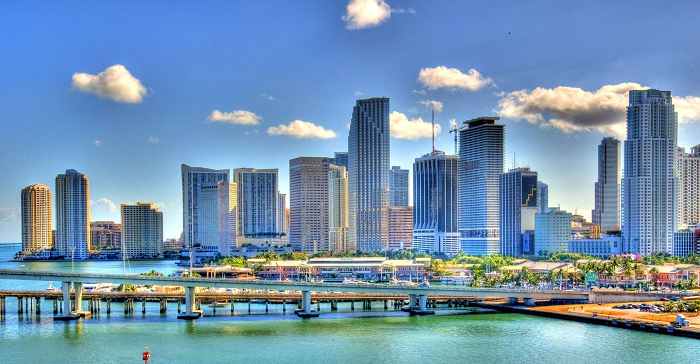 Protecting your loved ones, providing basic needs, and taking care of your health are probably your most-pressing concerns right now. But as you do that, keep in mind that it's also critical to protect and improve your credit rating.

Financial experts warn that a good credit score may become more important than ever before after COVID-19. The good news is that regardless of your current credit rating, you can make lemonades from this crisis.

Build Worth Strategies, a credit repair company in Hialeah FL wants you to come out stronger than before financially. So in this blog post, we share five easy ways to protect and improve your credit score that during and after these difficult times.
Review Your Credit Reports
With low income and increasing coronavirus scams, it's crucial to check your credit reports. Don't sit back and assume all is cakes and ale.

Confirm whether there are anomalies in your credit reports. While at it, take note of questionable details, unusual credit inquiries, errors, and outright fraud.

The last thing you want is to come out of COVID-19 with an erroneous credit score. During these uncertain times, it's advisable to review your reports every month.
Sound The Alarm Immediately
If you unravel fraud or mistakes on your reports, initiate a dispute immediately. You can do this by contacting the credit bureaus directly to file a dispute. But if you're dealing with identity theft, it may be wise to request a credit freeze.

Most credit reporting agencies take about 30 days to investigate your dispute. After that, you will receive a notification informing you of whether the disputed items have been deleted, verified as accurate, or updated.
Rework Your Budget
Money is tight right now. As such, it's prudent to watch where your money goes. If you're furloughed, unemployed, or earning less, revisit your budget.

Take a closer look at your financial obligations, income, and variable spending. The aim here is to find expenses to reduce or eliminate.

Cutting certain expenses such as entertainment may not be fun. But it can help reduce your financial burden and place you in a better position to protect and improve your credit rating.
Keep Communication Lines Open
Payment history has a huge impact on your credit rating than any other factor. But with the COVID-19 crisis taking a toll on the economy, most people won't keep up with their financial commitments.

If you're one of them, don't panic. Most financial institutions are offering payment deferments, lower payments and even suspending negative credit reporting during and after the crisis upon request.

So rather than keeping it to yourself, pick up the phone and talk with your lenders, creditors, and other service providers. You could get financial help, stretch your budget, and protect your credit score.
You're Not Alone- Contact Credit Repair Hialeah FL
If there is one thing that COVID-19 has taught all of us is that we're stronger together. Most companies and organizations are going above and beyond their means to support their customers and communities.

We're part of that community. We want to help you protect, repair, and improve your credit rating. So if you need any assistance, contact Build Worth Strategies to speak with one of our friendly credit repair specialists in Hialeah FL.